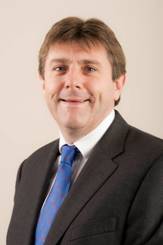 Aviation
News
Cavendish Trust welcomes New Economic Cooperation Agreement between the Isle of Man and Dubai

The signing this month of a Government level agreement between the Isle of Man and Dubai, promoting closer economic and trading links, has been warmly supported by Cavendish Trust.
The mutual cooperation agreement was formalised by Colin Kniveton, Chief Executive of the Isle of Man Department of Economic Development and His Excellency Sami Gamzi, Director General of the Dubai Department of Economic Development.
In recent years, Cavendish Trust has forged a number of enduring business relationships throughout the Middle East, but Director James Cunningham-Davis said this latest Government initiative signalled the start of a new and unprecedented era of cooperation between the Isle of Man and Dubai.
"Without doubt, the signing of this latest agreement will build on the regulatory Memorandum of Understanding signed with the UAE in 2005.  We wholeheartedly support the promotion of closer business, economic and trade relations with the region. Cavendish values its reputation as a highly experienced, multi-jurisdictional niche trust services provider. We passionately believe in the value added services we can provide for clients in Dubai and throughout the region and with our two Governments encouraging even greater mutual cooperation, we see this as being an extremely positive initiative in terms of fostering greater understanding and awareness," he commented.
Mr Cunningham-Davis said Cavendish had, for some time, been particularly active in the Middle East. The Company had also been frequent visitors to the region and was present at the most recent Dubai and Bahrain Air Shows.  
"On the strength of our aircraft and yacht management activities in Dubai and neighbouring states, we are now seeing a requirement for other bespoke trust services that Cavendish provides, such as trust formation, company structures and family office arrangements," he commented.
Mr Cunningham-Davis stressed that Cavendish would continue to work closely with Mr Kniveton and other members of the Isle of Man's team at the Department of Economic Development.  "We fully support any Government initiatives that promote business harmony and cooperation and we are very optimistic about the long term potential this latest trade agreement will provide," he added.