News
Space & Satellite
Isle of Man's Chris Stott appointed President of the Society of Satellite Professionals International
[two_nineth]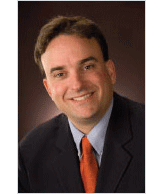 [/two_nineth]
[four_nineth_last]
Chris Stott, the Chairman and Chief Executive of ManSat, the company responsible for all of the Isle of Man's orbital filings, has been appointed President of the Society of Satellite Professionals International (SSPI).
Chris has been a member of the SPPI for over 20 years and has served on the main Board as vice President for Education since 2010. He also holds the Chairmanship of the organisation's Isle of Man chapter.
The lead Cavendish Trust Director welcomed Chris's appointment. "As one of the Island's leading CSP's with a focus on space, we have worked closely with ManSat for a number of years. Chris has been an inspiration to all those connected with the space and satellite industry. He has played a key role in creating awareness of the Isle of Man as a truly international centre for the space and satellite industry. His appointment to SSPI President is richly deserved and a huge boost for the Isle of Man."
The Island's Minister for Economic Development, John Shimmin, added his weight of support to the SSPI announcement. "Chris Stott and his company ManSat are prominent within the Isle of Man's space sector and this appointment will help to promote the expertise of our well established satellite and space technology cluster," he commented.
Speaking after the announcement of his Presidency at the recent Satellite 2014 Conference in Washington DC, Chris said: "Personally, it's an honour and a privilege, but most importantly, I hope the appointment can help further elevate the Island's growing position in the global space industry."
A non-profit organisation, the SSPI works to promote the development of, and access to, high quality satellite related education through scholarships, developing curricula and conferences. It has also been responsible for publishing the world's first online journal on space communications.
[/four_nineth_last]